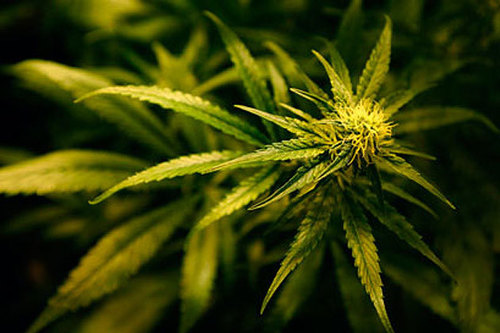 A committee has been appointed by the Minister of National Security to evaluate and, if appropriate, make proposals for the decriminalization of the possession of small portions of Cannabis Sativa (commonly known as Marijuana and Weed). See on www.ambergristoday.com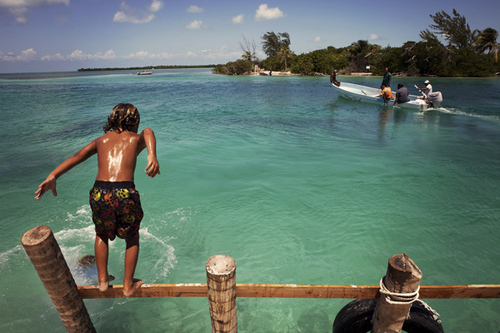 "...It took me three days to finally catch up with the Belize island of Caye Caulker's motto ... You do that like a local," whispered a voice in the distance as I walked at the speed of a turtle, almost in a trance, after spending an hour relaxing in a hammock at the end of Colinda Cabin's dock. It took me three days to finally catch up with the Belize island of Caye Caulker's motto "Go Slow," and now I am totally ok with it..." See on livefastmag.com
Volunteer Global connects travelers with volunteer abroad programs and their communities. Travel with us, or let us help you find the perfect trip! 
See on volunteerglobal.com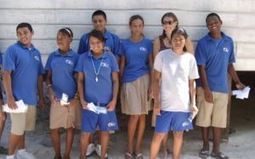 Victoria's Joni Valencia Miller has learned that no woman is an island. In fact, her own deep connection to a tiny island off the coast of Belize changed the course of her life and led her to dedicate herself to helping children there succeed with her non-profit school, Caye Caulker Ocean Academy.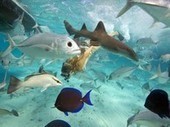 Great photo from NGS.   "...A little bit of paradise is found 15 minutes from the mainland by plane, 30 minutes by water taxi. Caye Caulker, five miles long and a half mile wide, is a place of swaying palms, white sandy beaches (unusual for Belize), and warm waters..." Via travel.nationalgeographic.com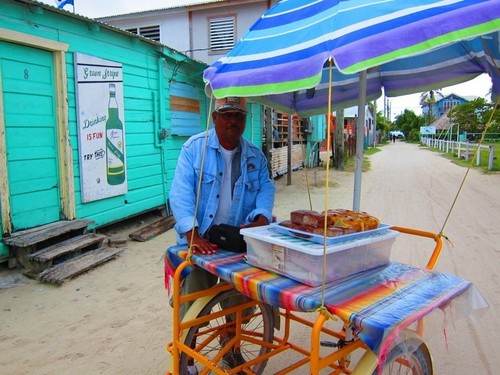 This entry is part 4 of 5 in the series Vacations for Women: Belize   "...Go Slow on Caye Caulker Caye Caulker is one mile by five miles of white sand atop a limestone shelf, offering Caribbean color, barefoot..." Via www.travelgearforwomen.com
Hello! We have been in Caye Caulker for the last two days and are sad to be leaving this chill island town tomorrow. Caye Caulker is about 45 minute ferry ride from Belize City (two-hour ride from San Ignacio). It is a small limestone island about 5 miles long and less than a mile wide. It is mostly a back packer tourist town but also has a thriving fishing community. Many of the locals still support themselves this way.
Sharon and I especially wanted to explore the Caye Caulker Forest and Marine Reserve. Getting there took three attempts.
Not until our last full day on the island was the sea smooth enough to get there. In 1961 Hurricane Hattie had divided the south and north ends of the island. We were in the village on the south end, but the reserve is on the north end.
We (Chef D, The Beard, and myself –The Birdman) took a recent trip to the remote island of Caye Caulker, Belize for some quick sun, Belikin, and new food finds. We never planned ahead for meals, or really anything for that matter, but the reoccurring question that always came up was "Where should we have lunch?"
Tags:
<< Start < Prev 1 2 3

4

5 Next > End >>


Page 4 of 5